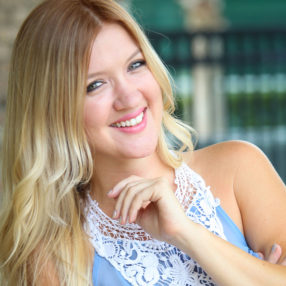 CASSIE
OWNER
Cassie Peech is the owner of Lili Lu Weddings. She is sweet, creative, and fun loving. She works hard, and adores what she does. She will do whatever it takes to make sure our clients get the absolute best out of their time with us! Fun facts about Cassie: She is a loving mother to a wonderful son, Trey. He is her world. She also has an adorable dog named Buddy. She is an artist, both in the photography world as well as the painting world. She is a fierce friend, and a wonderful person to know. When she was a little girl she dreamed of something bigger and better. She has definitely created that for herself in this life.
STEPHANIE
Photo Editor & Office Manager
Stephanie's interest in art began at an early age and later focused in photography and it has been her passion and career ever since. She has a wild imagination and is always looking for the next best shot and she will do anything to get it (even if it means getting dirty)! She is continuously growing and learning in her art and is not afraid to try something new. Stephanie was born and raised in Texas but still retains her southern charm even after moving to Florida. When she was introduced to the art of photography in her teens, she knew this was what she wanted to do forever. She attended Savannah College of Art and Design (SCAD) and received her Bachelor of Fine Arts in Photography, cum laude, in 2008. After graduation, she moved to Orlando and started working with Disney Event Group (where she met Cassie). Soon after, she married the love of her life, Seth, and had two beautiful boys, Logan and Bryce and who could forget about her crazy cats, Kahlua, Sergeant, and Taz.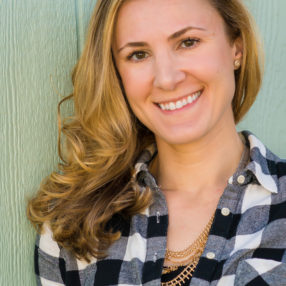 JOHANNA
Wedding and Engagement Photographer
Johanna's journey as a photographer has allowed her the opportunity to photograph a variety of subject matter. However, the joy and anticipation on wedding days gives them a very special place in her heart. She loves telling the unique story of every wedding through a combination of candid, intimate photographs, as well as traditional posed images. Her photographs are often inspired by the beautiful, natural Florida surroundings. An easy-going and adventurous Texan who married a Florida man – she loves horses, her two dogs, BBQ, and guacamole. Johanna is a member of the Professional Photographers Association, and is constantly honing her craft by taking classes, workshops and studying. She enjoys getting to know each couple she photographs, and works hard to provide them with a fun and relaxing photography experience on their wedding day.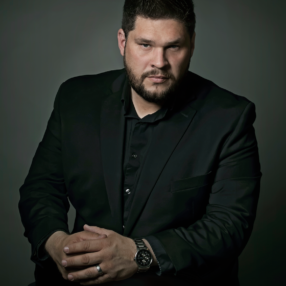 JAIME
Lead Shooter/Second Shooter
Jaime has been a photographer for Disney Fine Art Photography and a Disney Fairy Tale Weddings for 3 years. He is an award-winning photographer, member of Professional Photographers of America (PPA) and Wedding and Portrait Photographers International (WPPI). He has a beautiful wife of 21 years (they were high school sweet hearts), and 2 kids who are 14 and 16 years old. "What I enjoy most is to tell your story in the most intimate, beautiful way, capturing every stage of the celebration. But most important is for you to feel good, have fun and enjoy your special day, whether it's a wedding, a Bar Mitzvah or portraits, I regard every event as the most important I've ever done."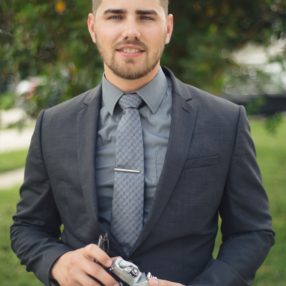 ANDREW
Photography/ Videography
Andrew is a US Army veteran from a small town in Kansas. After finishing his contract and a deployment to Afghanistan, he followed his passion for entertainment earning two degrees in film production and later worked in the film industry doing some television and commercials, most notably working for the NFL. He Fell in love with photography after becoming a floor manager at a photography studio, he then became a sports photographer for Disney's ESPN Wide World of Sports. He's a natural learner and completely throws himself into the hobbies he's interested in, his current obsession is space and science. His favorite aspect of photographing weddings is becoming incredibly close friends with the bride and groom on one of the happiest days of their life.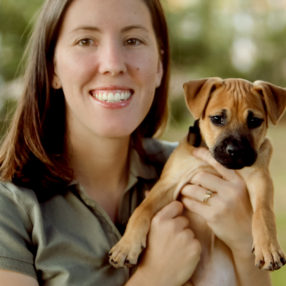 ERIN
Lead Shooter Tampa/ Clearwater
I've lived in Florida my whole life and I'm happy to call Sarasota home now. I started dating a cute boy from Trinidad in high school and we've been married for almost 15 years now. We have a gorgeous daughter named Leah who is 10 and a handsome little man named Owen, he is 7. As a family we enjoy travelling, bike riding, the beach, and ice cream. We also have two crazy dogs named Lucy and Coco. As a kid I loved looking through photo albums over and over again. I felt so much joy when I would see pictures of my family or of my parents when they were young. I fell in love with photography when I was 14 and bought my first 35mm camera. I quickly found an interest in creating portraits of people and children. I also love observing and capturing the connections between people, especially on their wedding day or when they are with their families.
MIRANDA
Wedding Coordinator
CORTNI
Lead shooter Tampa/ Clearwater
MIKE
Lead Shooter
ALI
Lead Shooter
ALLISON
Lead Shooter
ANDRES
Lead Shooter